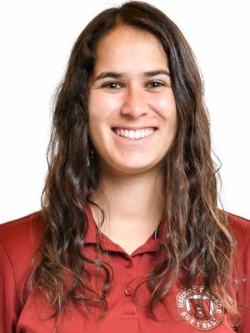 Taylor Gardner returns to Collegeville to begin her first season as head coach of Ursinus softball in 2023. Gardner previously served as an assistant under previous head coach Sam Campo during the 2019 and 2020 seasons.
After her first stint at Ursinus, Gardner served as a graduate assistant coach at Smith College for the past two years to complete her master's degree in Exercise and Sports Studies. Gardner helped coach one All-NEWMAC selection at Smith following a canceled 2021 season due to the COVID-19 pandemic. She worked with all positions on the team and assisted in conducting team meetings along with recruiting.
During her time as an assistant coach on the Bears softball staff, Gardner played a key role in assisting Campo in all aspects on the team. The Bears returned to the Centennial Conference Tournament for the first time since 2012 in the 2019 season and Gardner helped coach six All-Centennial selections that season. Gardner served as the interim head coach during the fall of 2019 while Campo was on maternity leave and helped prepare the team for their fall play dates. Gardner primarily worked with the Bears infielders in her two seasons as an assistant coach.
Before beginning her coaching career, Gardner played four seasons at Middlebury College and served as a team captain during her junior and senior seasons. Gardner participated in the NCAA Convention Immersion Program in January of 2017 which allowed student-athletes to comment and contribute as to ways NCAA could be more inclusive throughout Division III.
Gardner is a native of Carlsbad, California and earned a bachelor's degree in history from Middlebury in the Spring of 2018.